Legislation We Need: Broadband for All
Joy Sterling, Chair of the California Democratic Party Rural Caucus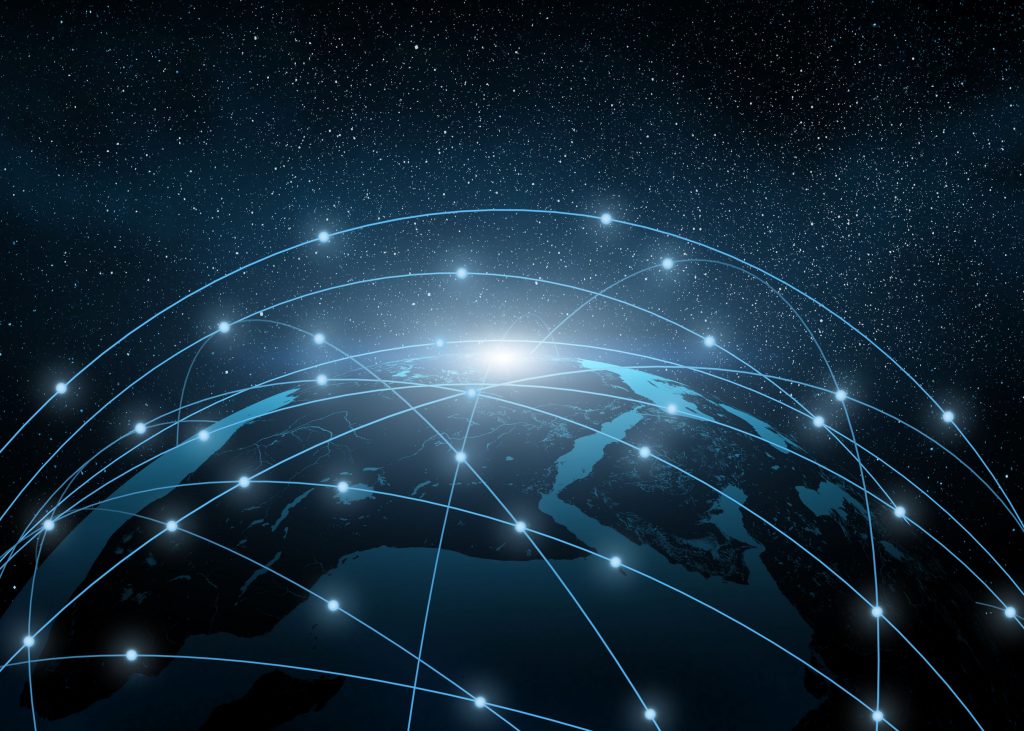 Catastrophic wildfires and now the pandemic have exposed the widening chasm that is California's urban/rural "digital divide" that as a widening chasm that adversely impacts public safety, education, healthcare, and our livelihoods.
We have relied on the U.S. telecommunications industry to meet our broadband needs, utilizing a privatized Single Provider Access network model, overseen by the California Public Utilities Commission (CPUC), whereby one major provider ends up serving a given geographic area. This model actively reduces competition in communities and comes close to creating a monopoly.
And, while the major telecommunications carriers in California continue to invest in bringing more capacity and capabilities into already highly connected densely populated areas (urban/suburban), they have minimized, if not completely ceased, investments in less populated and low-income areas (rural/inner city) because the return on investment is not as profitable.

After nearly four decades, this model has not closed the Digital Divide and will not. A new approach is required, one in which the State of California works with local governments, using new federal investment, to proactively close the Digital Divide as a matter of public policy.
Of immediate concern is current law authorizing funding sunsets in December 2022. There is not enough money in the coffers to cover existing projects let alone expansion. The irrefutable need to extend broadband infrastructure in unserved and underserved areas will be overlooked and not just underfunded but most likely unfunded.
There are many legislative efforts underway that would extend and increase resources to expand access to broadband. The Rural Caucus supports these five broadband related bills that have moved out of committee and are advancing to the next round of hearings.
AB 14 (Aguiar-Curry, D-Winters)

extends the surcharge for the California Advanced Services Fund (CASF), raises speed standards to the FCC minimum, expands eligibility to include local governments and tribes, and eliminates the "Right of First Refusal" provision in current law, which effectively blocks competition. 

SB 4 (Gonzalez, D-Long Beach)

extends and updates how CASF is funded, requires higher speeds, and creates the Broadband Bond Financing Securitization Account to fund costs related to broadband bond financing and securities, including the deployment of infrastructure by local governments, tribes and/or nonprofits.

AB 34 (Muratsuchi, D-Torrance)

 would place a general obligation bond measure of up to $10 billion on the November 2022 ballot to fund increased access to broadband services to rural, urban, suburban, and tribal unserved and underserved communities – monies that would be administered by the Department of Technology.

AB 41 (Wood, D-Santa Rosa)

 would update California's "dig once" policy for CalTrans to help expedite the deployment of broadband infrastructure in unserved and underserved communities and includes a provision for more transparency on the part of providers about planned deployment.

SB 28 (Caballero, D-Salinas)

would require the Department of Technology to compile an inventory of state-owned resources that may be available for use in the deployment of broadband networks in rural, unserved, and underserved communities, standardize agreements to enable those state-owned resources to be leased or licensed, and would also give the CPUC and local governments the authority to review compliance by certain licensees for actual deployment and quality of service.
Californians have faced repeated crises, from fires to floods to power shutoffs and now a pandemic. As the digital age rockets forward and transforms daily lives, we cannot allow our rural people to be left behind. The California Democratic Party Rural Caucus supports the above legislation.