Hidahl: The intelligent choice
By MIKE ROBERTS
Placerville
Letters to the Editor
Mountain Democrat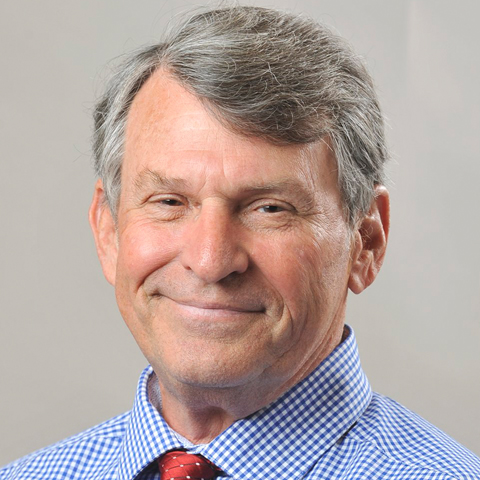 EDITOR:
In 2006 I arrived in El Dorado Hills as a rookie reporter for Village Life/Mountain Democrat, a role that exposed me to many things and many people. John Hidahl was coming off an intense, multi-year campaign for El Dorado Hills cityhood.
El Dorado Hills experienced explosive growth in the late 1990s and early 2000s, creating a windfall for residential developers and the fire district, but some saw any change to the status quo as a threat. A well-funded, aggressive campaign quashed the cityhood effort in 2005.
But Hidahl wasn't licking any wounds. He retained his seat on the EDH Fire Board and various land-use committees. I found him unfailingly engaged, intelligent, articulate and, importantly, helpful.
I needed it. I sat through long meetings in the early going, often completely lost. To report the issues accurately I had to record all my interviews and meetings, then transcribe them later. The practice made for long days.
But the stories were accurate so I kept it up. It also provided insight into the people on the tape. I realized intelligent people say intelligent things.
As I plowed through hours of tape each week it gradually became clear who understood the issues and who didn't; who was serving the community and who was serving their own interests. I recognized long-term thinkers and short-term reactionaries. I began to recognize leadership.
Hidahl was always a leader. His effortless choice of words, his knowledge and his candor stood in stark contrast to others on those recordings, some of whom are once again on the ballot this fall.
Hidahl's El Dorado Hills résumé remains unmatched. He served on the boards of the El Dorado Hills CSD, then the fire district for decades, and co-founded the Area Planning Advisory Committee.
Through it all he was a full-time aerospace engineer. Yes, he was an actual rocket scientist. This is not a bad thing.
I left the job in 2013 but still see Supervisor Hidahl in meetings. He remains upbeat, engaged and intense. He asks a lot of questions and knows how to listen.
Wake up, El Dorado Hills. In the recent past you elected one guy who left the country half-way through his term. Another, particularly self-absorbed, got elected by standing on a freeway ramp with a large sign. That was not a sign of intelligence, nor was voting for him.
The rest of the county's no better. If you can strap on a denim jacket and proclaim "Keep it rural" we'll ignore all the dumb things you've said and done.
As a result, our elected officials have not always been the sharpest knives in the drawer. We all pay the price for their decisions.
This stuff is not simple. A good county supervisor must be able to absorb a lot of information and make good decisions. It also takes principles, passion and patience … and a lot of hard work.
John Hidahl is all the above. Re-elect the rocket scientist. Vote for Hidahl.