Democratic Women of El Dorado County
The Democratic Women of El Dorado County meets the 2nd Thursday of each month.  Please visit to the El Dorado County Democratic Calendar to find out locations of the meeting.
OUR MISSION​: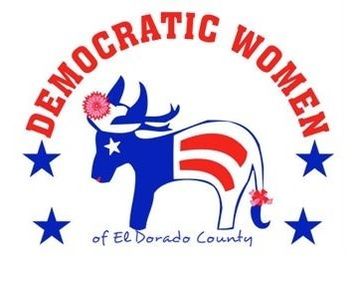 DWEDC is dedicated to helping to elect Democrats to all offices, especially electing local candidates to office in El Dorado County. DWEDC promotes social and economic policies that reflect the priorities of women. We do this by educating members and the general public on women's issues; increasing political awareness – both within the membership and in the general public; increasing political participation of women in our community; recruiting women of all ages to become DWEDC members; and raising money for women's issues, candidates and causes.
Contact us: DemWomenEDC@gmail.com
Officers:
Lorraine King, Chair
(Open)  – Vice Chair
Patti Schrichfield, Secretary
Jackie O'Connel, Treasurer
Lynn Hadjian, Membership