The courage to act!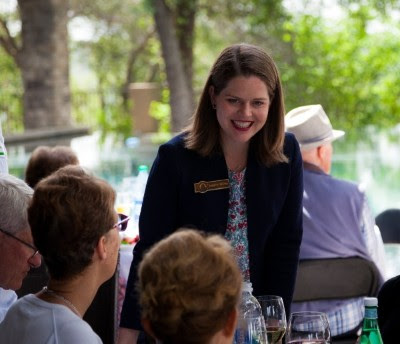 September 7, 2018
Filed under News
Hang on for a minute...we're trying to find some more stories you might like.
All it Takes is the Power of One
After nearly two years of hair-raising, mind-numbing, rage-inducing news, the time has arrived – the time when we can DO something and MAKE A CHANGE IN CONGRESS!
Winning elections is THE MOST important step we can take right now to take our country back. And getting out the vote (GOTV) is how we will do it.Talking to your fellow voters is the most effective thing you as an individual can do to help make change at this moment. Don't let this opportunity pass you by!
The El Dorado County Democratic Party is conducting a new phone bank and postcard writing campaign focused on seniors* who are Democratic & No party preference (NPP) voters.  Here's your opportunity to talk via phone or write personalized postcards to those voters.  We'll train you!  We have phone scripts, pre-addressed postcards and experienced volunteers to help you out.
Tuesdays, 1:30pm to 3:30pm
Tuesdays, 4:00pm to 6:00pm
*Seniors = 65+ (or so I've been told).
Click here to take action and register for phone banking and neighborhood canvassing
############
Worried about phone banking?   
To quell all your fears..
PHONE BANKING COMMON OBJECTIONS … and responses
( written by Aiko Akers….many thanks)
Objection: Phone banking seems scary.
Response: Are you more scared of continued unified Republican control of the government? Or of calling some of your neighbors?
Objection: I hate when people call me, so I don't want to call anyone else!
Response: You're not selling anything – you're engaged in your civic duty in support of democracy. You are providing information to help them vote. If they aren't interested, that is frankly their loss. You can hang up and move on.
Objection: I don't want anyone to yell at/be angry at me.
Response: At worst, some people will hang up on you. If they're rude, you can disengage the call. And, more typically, you'd be surprised at some of the interested conversations you'll have with enthusiastic voters.
Objection: I'm bad on the phone.
Response: We'll train you! There are scripts, and there are campaign workers and experienced volunteers to help you out.
Objection: What if I don't know the answer to a voter's question?
Response: Be honest! You're a volunteer. Say you don't know, but you will have someone from the campaign follow up.  This is a GREAT opportunity for the campaign to build trust with that voter.