Moved in and Ready to Register!
November 11, 2017
Filed under News
Hang on for a minute...we're trying to find some more stories you might like.
4540 Post Street, Ste. 230, El Dorado Hills, CA. 95762
(916) 312-3008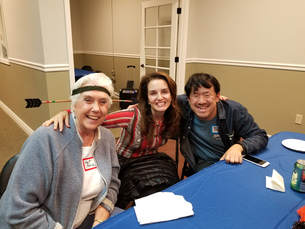 These smiling people are Pat Kriz, Chair of the Sierra Foothils Democratic Club, Marina McCauley, DCC members from BOS1, and Daniel Stephenson, Vice-Chair of the DCC.
We are all excited and happy that our permanent Headquarters is now open. Our "soft" opening was Halloween night.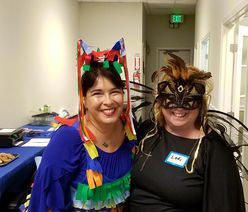 Lori Anzini, Chair of the El Dorado Democratic Central Committee, and Susan Gutowsky, Chair of the Placer Women's Democratic Club.