Getting to Know Our Neighbors
January 17, 2018
Filed under News
Hang on for a minute...we're trying to find some more stories you might like.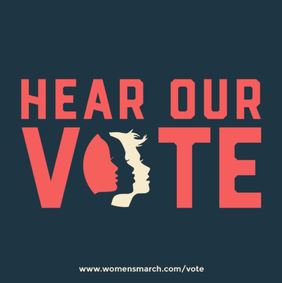 Voter Registration and You.
​How well do you know your neighbors? Are they new to this county? Do you think that perhaps they registered at the same time as they changed their DMV address? Perhaps they believe the same old statement "I don't want to register because then I will be called to jury duty". Those last two statements can prove that your neighbor might not be registered to vote at all, or they may have filled out the DMV online file, and not checking a party, automatically makes them a "no party preference", (also none as a decline to state).
Let's Answer the three questions we commonly get:.
1. Will I get called to jury duty if I register to vote?
Possibly, but you can get called even if you are not registered. California law states you are qualified to be a juror if you are a U.S. citizen, are at least 18 years old, and can understand and speak English. Registering to vote does not increase your chances of being summoned, so you have nothing to lose by registering.
2. Can I register if I am not 18 yet? Yes. Persons who are 16 years old can "pre-register". Those who will be 18 before the Primary or the General Election will automatically be included as a voter in the rolls…so long as they have registered.
3. When is the Last Day that I can register for the California Primary? May 21st is the last day.
There has been an "uptick" of homes sales and new home move-ins…especially in El Dorado Hills. We are taking relocating voters in the El Dorado Hills headquarters, but you will see us out and about as events get targeted for opportunities and convenience of those who don't have that important checkoff from their relocation lists.
If you are interested in participation as a neighborhood voter captain, please sign-up and volunteer for this. Plans are being made to reach out to your neighbors. Reach out to them so we can communicate that yes, we are actively participating with information for them to review about not only the Congressional, but the State elections, and local elections.