Come to our Kennedy-Roosevelt BBQ!
January 23, 2018
Filed under News
Hang on for a minute...we're trying to find some more stories you might like.
El Dorado County Democrats
Invite you, your family, and friends to their popular Kennedy Roosevelt Dinner (BBQ)

March 18, 2018 – 3 to 7 p.m.
​
(Yummy Veggie Options, too!)
---
This Year's Theme: "Women Stepping Forward"
Nothing is Impossible, the word itself says I'm possible" – Audrey Hepburn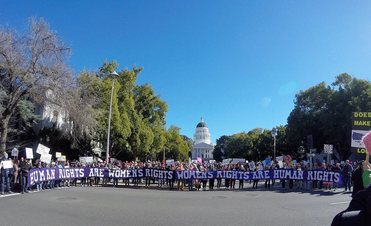 Cameron Park Community Services District
2502 Country Club Drive
Cameron Park, CA
Tickets and Tables
True Blue Table • $750 Seating for 8
True Blue Patron • $175 – 2 Tickets, Listing in Program
Individual Tickets • $65 (Early Bird), $70 after March 1
Student Tickets $45 (Must have Valid Student ID)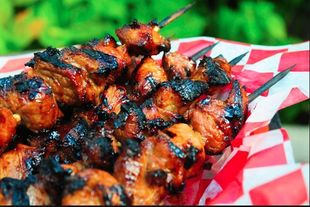 Food Menu delivered by
Beef 'n' Brew – Diamond Springs, CA.
3:00 pm

Appetizers & Social Time

(Meet the Candidates!)
​

4:30 pm

BBQ Dinner and Program

6:00 pm

Auction and our famous Dessert Dash
Prefer the old fashioned check method? Please send your check payable to:
El Dorado County Democratic Central Committee
P.O. Box 1126
Diamond Springs, CA 95619
Along with your check, please include the following information that is required by Federal and State law: Name, Address/City/State/ZIP Email, Phone number, Occupation, and Employer, OR Retired, not working, self-employed and company name.
​Contributions to the El Dorado County Democratic Central Committee are not tax deductible for federal income tax purposes. Your contribution will be used in connection with federal elections and is subject to the limitations and prohibitions of the Federal Election Campaign Act. Contributions use in connection with federal elections are limited to $10,000 (Limit shared with California Democratic Party) per the calendar year. Federal law requires us to use our best efforts to collect and report the name, address, occupation, and name of employer of individuals whose contributions exceed $200 in a calendar year, Federal ID #C00483412. Corporate and union contributions are acceptable under California law to be used in connection with nonfederal elections. California law permits contributions up to $7,000 per the calendar year for use in supporting state candidates. There are no limits on contributions used for purposes other than supporting state candidates, State ID #781341. Paid for by El Dorado County Democratic Central Committee and not authorized by any candidate or candidate committee