Celebrating Major Joshua Elder, MD
Every 1 in 10 residents in El Dorado County has served in our U.S. Military.
From WWII to current conflicts, our community's best has answered the call to service and sacrifice—defending our American values, freedoms & interests.
Last night, we gathered to express our support for our El Dorado County Democratic Party Chair, Major Joshua Elder, MD, U.S. Army, as he prepares to deploy to to the Middle East. 
Join us every #RedFriday, to remember & show support for everyone deployed as well as their families who sacrifice so much. May they all return home safe. #ThankYouForYourService #RememberTheDeployed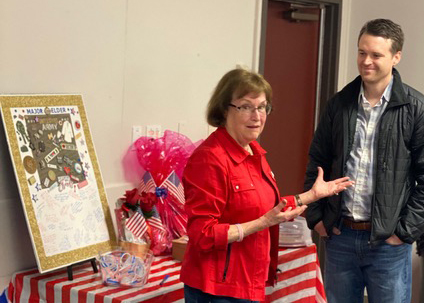 Thank You Major Elder
Leslie Hill presents Major Joshua Elder, MD, gifts from the El Dorado County Democratic Central Committee.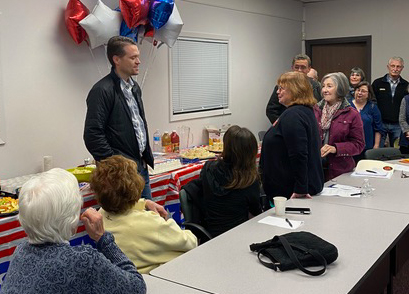 Express Our Support
Lori Anzini expresses appreciation to Major Joshua Elder.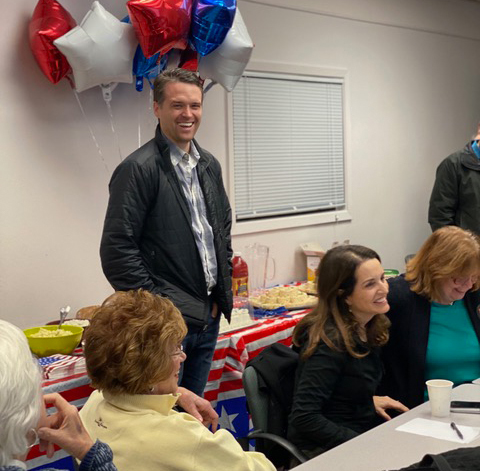 Time to Celebrate
Shared memories of times past, bring laughter at the gathering.